We are steadfastly investing in developing novel therapies for certain life-threatening diseases. We are committed to making our medicines easily accessible and at affordable prices for patients all over the world.
With our team of well-qualified and passionate researchers, we are with each passing day working towards finding possible ways to contribute to a healthy and disease-free nation.
SALIENT FEATURES
12 well equipped laboratories such as- microbiology lab, molecular biology lab, cell culture lab and tissue culture lab.
Department of Scientific & Industrial Research, Government of India certified In house R&D centre.
Strength of 10+ PhDs and technologists.
ISO- 9001 : 2015 certified analytical laboratories.
More than 2500 acre area covering labs and offices.
Our
Laboratories
Vastu Vihar Biotech is a perfect place for the young and innovative minds looking forward to contribute a piece of their knowledge in the research and development of novel therapeutic solutions for a better tomorrow.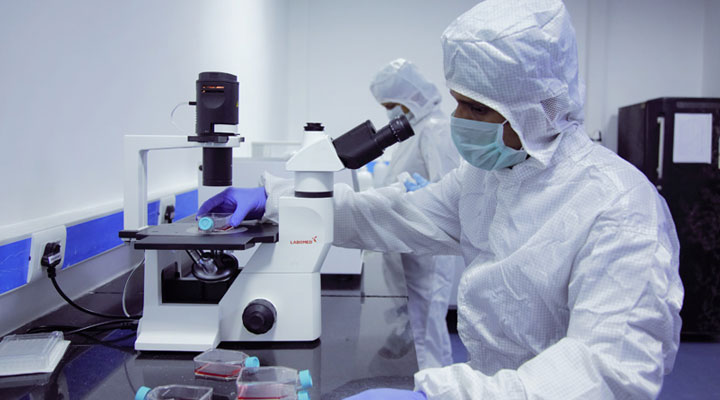 The Microbiology lab of Vatu Vihar Biotech is located within the campus. The lab is well equipped with all the possible facilities needed for executing a research work smoothly.
Molecular Biology Lab
& Other Labs
Apart from the microbiology lab, we also have a well-equipped Molecular Biology Lab, Cell culture Lab, and a Bio-instrumentation Lab, wherein proper protocols are followed.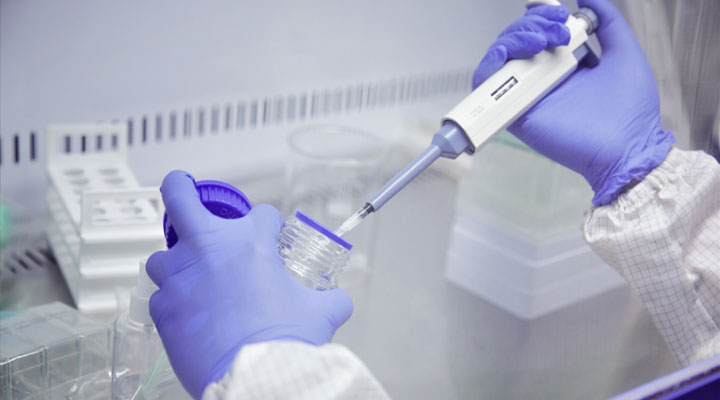 "All our labs are BSL-2 approved and licensed by DSIR (Department of Scientific and Industrial Research)."